There are several components of a well-functioning pool or spa that can ruin your summer fun if any of them is damaged or may not run to their full potential. Pro Pool Builder can fix or substitute any part of your pool easily and efficiently, including but not limited to:
Installation of concrete deck, stamp, broom and swirl finish.

New installation and configuration of equipment

Landscape in and around your pool

Deck removal, interlock or concrete deck around the pool removal

Inground pools removal

Repair the wall structure of the inground pool

Repair cracks and damage to tiles

Pool bottom repair and installation

Pool steps, pebble and various interiors

Interlocking stone pool decks (with trusted partners available)

Pool heater repair, replacement or installation

Pool pumps, filters, chlorinators for saltwater and more!
Pool Renovations
It is clear that in El Paso, homeowners enjoy their swimming pools.
Your swimming pool is your own oasis of relaxation and pleasure, whether you're hosting family and friends or diving in the early evening to get away from hot summer nights.
Even so, your pool adds value to your home as well. According to estate reports, a house with a pool on average sells more for $110,000 than a house without a pool.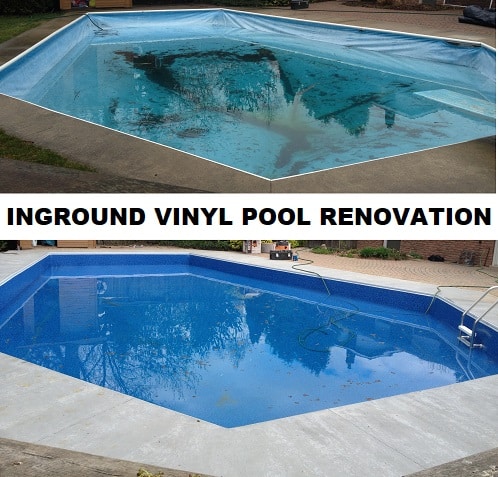 If you're thinking of selling your home or simply upgrading the appearance of your private backyard, we will give you professional advice and service to turn your pool renovation into a fantasy come true.
We all know that owning a swimming pool is enjoyable, but it can also require a lot of cleaning and keeping it in excellent condition. 
If you have a pool and just want to enjoy it without all the effort involved, trust our team of experts at Pro Pool Builder who have several years of experience and responsibility to our customers.
Pool Repairs
Our pool repair service adds new life to your pool. We can repair all types of pools, including ground pools and concrete pools. We look at your pool plumbing, advise on equipment and regular maintenance as part of our service. 
With the right care for simple and complex requirements, you and your family will make the most of the lounge in the pool every summer.
Contact us today to find out more about our services and how we can support you best with our swimming pool repair service.