After the liner has hit its life span, Pro Pool Builder will bring your pool a new life by installing a new liner.
We aspire to give you the highest quality service from initial consultation to final installation in El Paso area.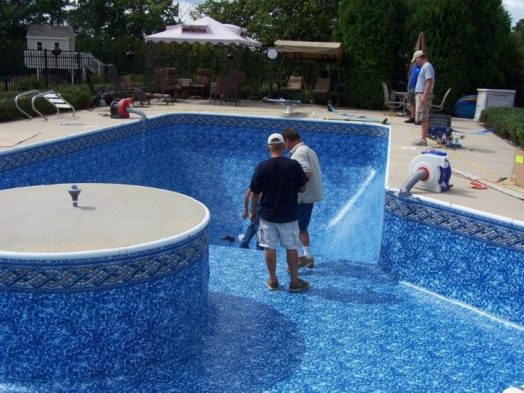 When Do You Need Replace Your Inground Pool Liner?
While the best way to help prolong and extend the life of your pool liner is by careful maintenance, once you begin to reach the 6 to 10 year limit, such damage will become too serious to be fixed easily.
Over time, you can begin to identify the following problems which may become more critical if not addressed:
We're with you every move to inspect, locate and fix your pool liner damage quickly and efficiently to help you enjoy the most of the season. If the weather becomes colder you can rely on us to protect your pool and your liner from the harsh effects of winter.