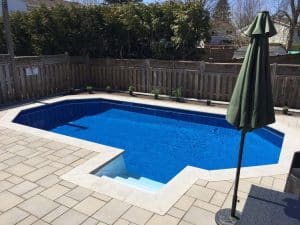 When you're looking for a contractor you can trust with your above ground or inground pool, don't hesitate to contact with your cleaning and maintenance needs. Pro Pool Builder are ready and able to consult and give FREE estimates in El Paso area!
As with a change of oil and filter for your vehicle, keeping your pool of good shape means taking the time to conduct routine maintenance including water cleaning, chemicals balancing, equipment maintenance and all the other measures to ensure proper pool treatment.
We Take Care Of Your Pool, You Don't Have to Lift a Finger
Our monthly and seasonal service plans can be customized to your individual needs.
Clean dirt and debris from pool water with the filter system
Filter cleaning and replacement
Clean the skimmer and pump basket and check the pressure of the pool
Checking and balancing pool water chemistry
Supplying chemicals
Equipment inspection and repair if necessary
Pool heater repair, replacement or installation
That is, the only thing you need to think about when it comes to maintaining your pool is what drinks you want to enjoy by the poolside on sunny days.

Other service we provide in El Paso: